Reiki for Carers - Special Prices
Posted on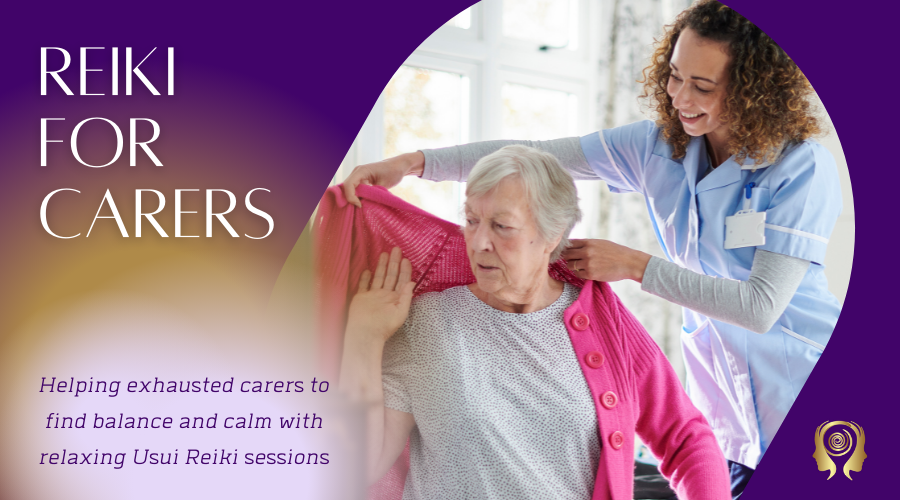 Reiki for Carers
Give a thought to carers, and all the hard work that they do each and every day. Taking on the the stress and pressures of caring for and considering the health and well-being of others. Usually with very little time or consideration for their own well-being.
In the past I have been very grateful to carers for their help and support when assisting with a relative that required care 24/7.
According to Cancer Research UK website 'A very small study in 2021 (42 people) gave reiki to people who were caring for a person with cancer. They had reiki once a week for 6 weeks. The study wanted to find out if reiki could lower stress levels in the carers. The authors concluded that the carers found caregiving less stressful after reiki.' Reiki | Complementary and alternative therapy | Cancer Research UK
If you know a carer consider recommending a Reiki session.
Concessional Prices for Carers
As per my earlier blog, we are delighted to continue offering a special reduced rate to carers.
A relaxing Reiki session and time out for some TLC for themselves.
If you are a carer and interested in a relaxing reiki session then click on the link below to book your reiki session at the 'special' concessional price:
Reiki for Carers Link
Be kind to carers and let a carer know you care about them!
Best wishes,
Carrie x