Promote peace and calm and bring balance and harmony back to your natural energy system. Reiki may enable you to shift blocked energy on a physical, emotional, mental, psychological and even a spiritual level. The experience of receiving Reiki is unique to everyone, but it may be beneficial for:
Reiki is a deeply relaxing experience that promotes calm, which may help you to relieve stress and energise the entire system.
Based on the free-flow of energy it helps restore balance to the whole being, thereby allowing natural self-healing to take place.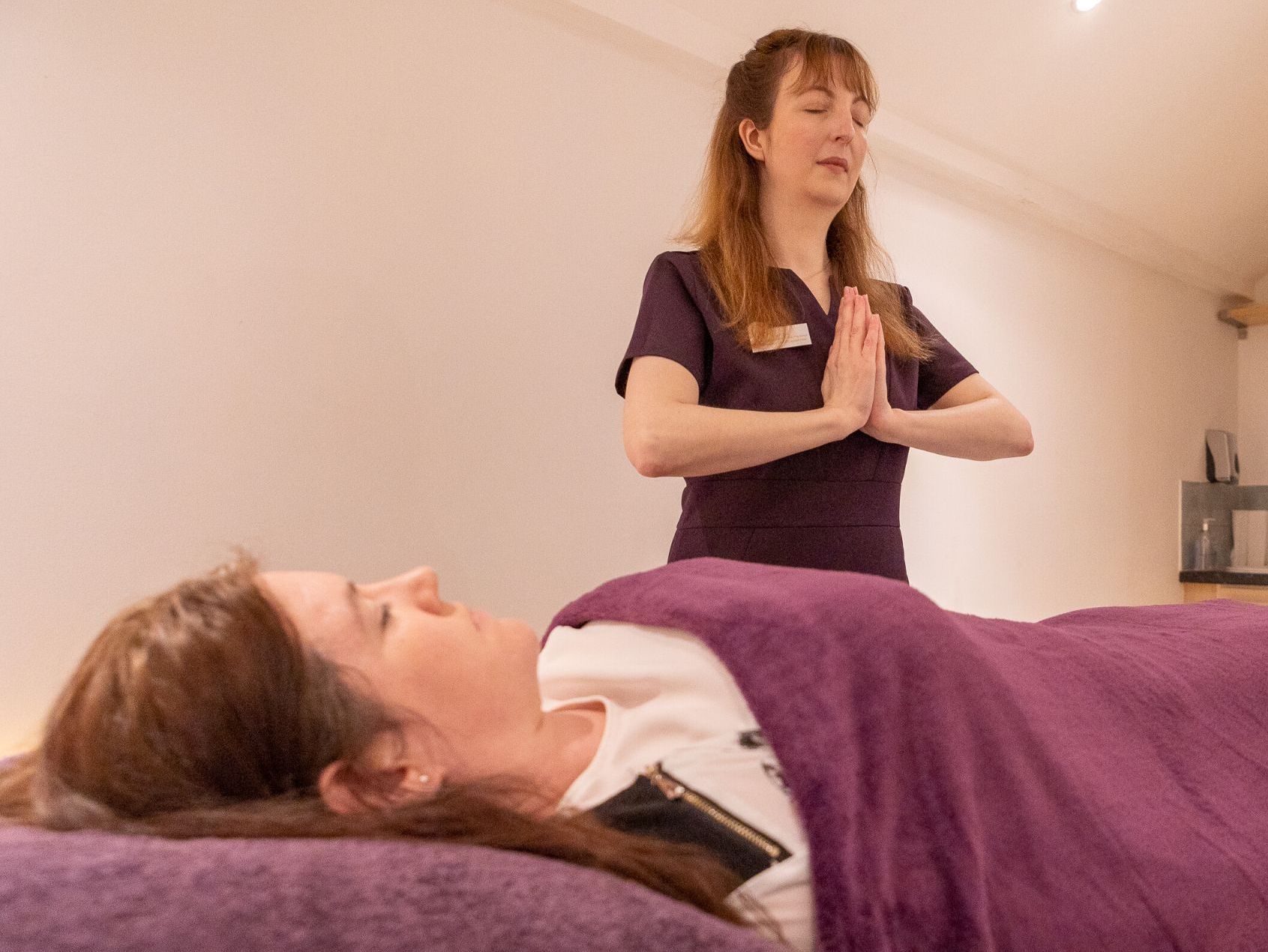 Usui Reiki practitioners practice five main principles.
Just for today:
Do not anger
Do not worry
Be grateful
Work with diligence
Be kind to others
Note - There are many different translations of Miako Usui's Principles, the principles stated above have been taken from the Reiki Council. https://www.reikicouncil.org.uk/Reiki-Precepts.php
Reiki sessions take place in our treatment room in South London (UK) on Fridays.
The Reiki session is undertaken by a certified and attuned Advanced Reiki Practitioner of Usui Reiki.
Click on the button below to find out what the Reiki session involves.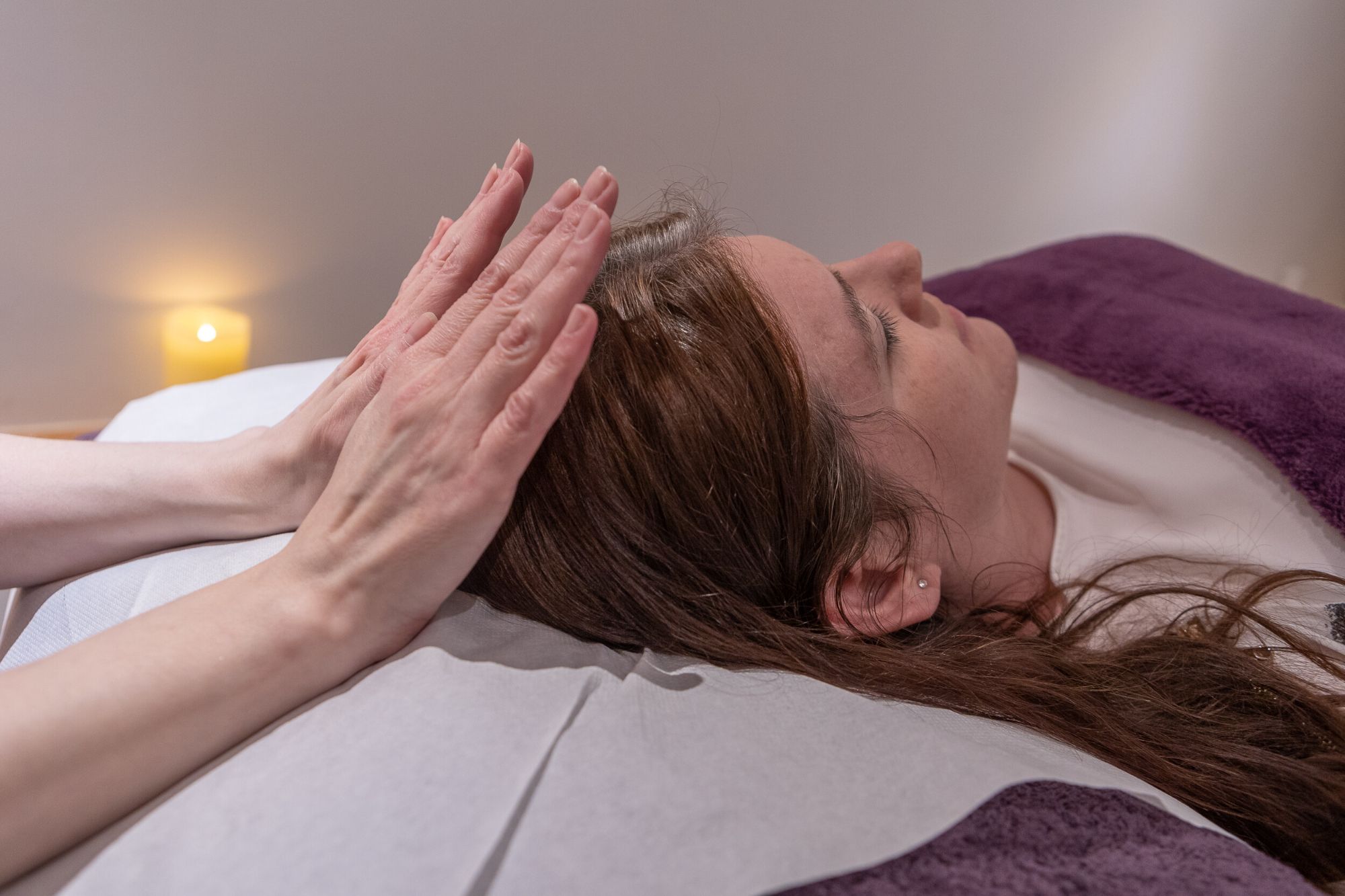 The first Reiki session with us will have an additional initial 15-minute consultation and intake added to the session.
Reiki sessions are recommended as 60-minute or 90-minute sessions as this allows for time for a deeper relaxing experience.
However, shorter 45-minute sessions are also available.
Our prices take into consideration the Practitioner time, effort and expenses as well as pre and post Reiki session guidances.
We also offer concessions on our Reiki prices for NHS, Hospice and Care Home Staff (subject to evidence i.e. Staff ID).
Click the button below for details of our Reiki prices.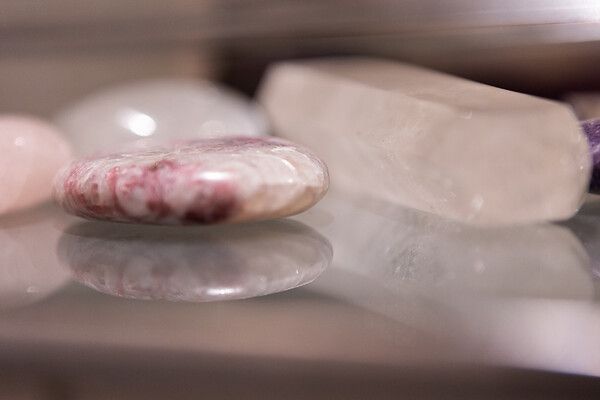 INtroducing reiki and crystals
We are now introducing a little something extra special. Crystals have long been recognised for their beauty, unique properties and vibrational energy.
You have the option to relax for a longer 75-minute session combining Usui Reiki and the use of high-vibrational calming crystals and stones. The Reiki charged crystals are strategically placed on or around the body during the Reiki session. With an aim to enhance the mental, emotional, physical and spiritual benefits you may derive from receiving Reiki. Which you could find gives your relaxing session a cleansing and energising boost!
Why not enhance your Reiki energy experience?
We are conveniently based for local transport as we are within walking distance of South Croydon Train Station and have a frequently served bus service in the area. There is also free parking nearby.
BY APPOINTMENT ONLY
Click the button below to find out more about our location and therapy room.
Important Note - The services offered are classed as complementary therapy. Our therapist is not a licensed physician, psychologist, or medical practitioner of any kind and the services offered are not a substitute for a psychiatrist, psychologist, doctor or medical professional or medical treatment of any kind. You will never be asked to reduce change or stop your existing medical prescription. We will never offer specific advice on, diagnosis or treatment for conditions for which medical supervision should be sought, unless that advice, diagnosis or treatment is under the supervision of a suitably qualified medical professional. We cannot and do not garantee results as much depends on the clients own involvement, motivation and willingness to achieve the desired outcome and to complete set tasks.