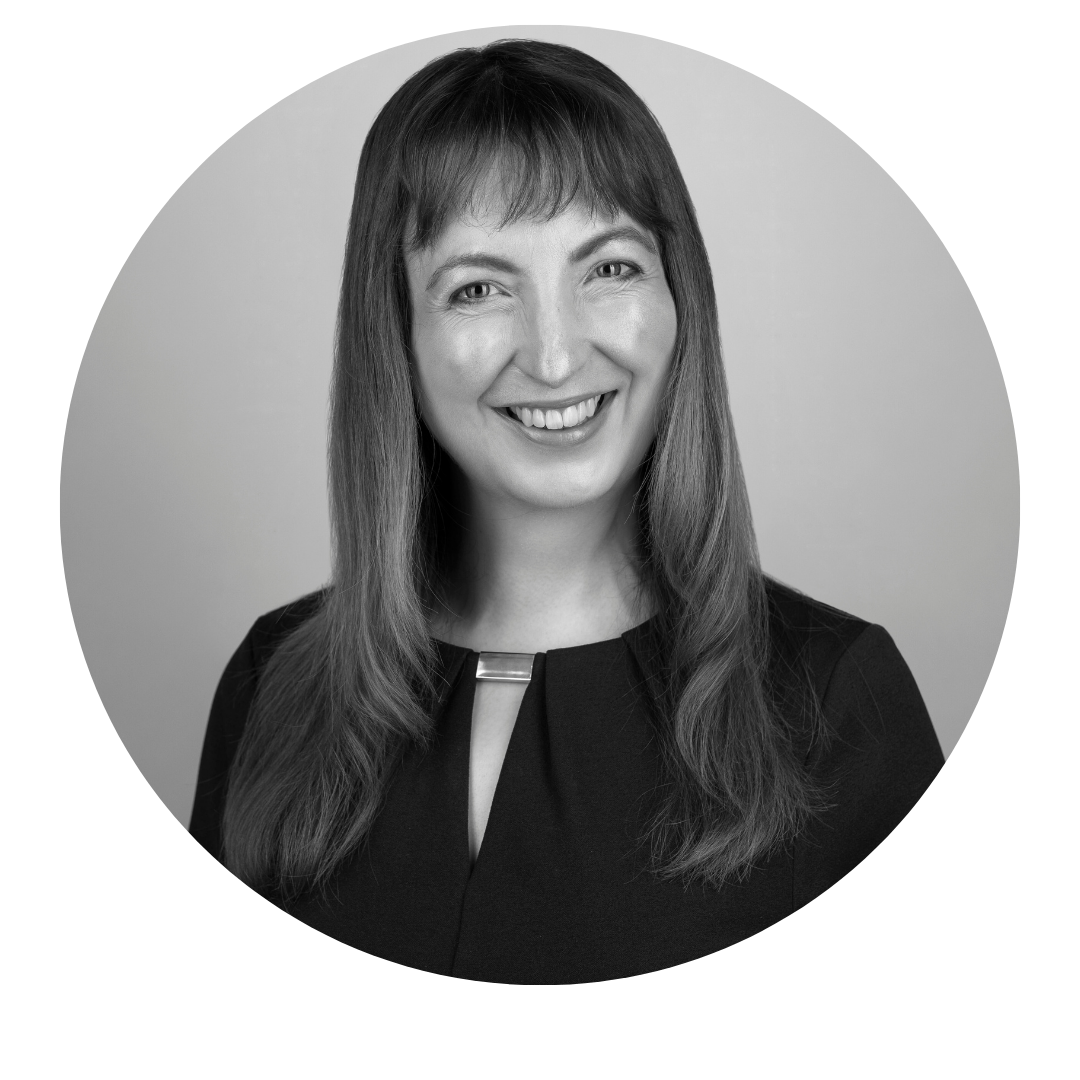 Having experienced Reiki for myself as a client I soon realised the amazing benefits of it, I became inspired to study Reiki and to satisfy my own personal curiosity. Initially the intention had been for my very own personal self-healing treatments and treating family and friends. I found the treatment extremely relaxing as well as emotionally and spiritually healing and helped me to find a sense of inner calm. Having witnessed the benefits it was also having on those closest to me it led me to start my own professional Reiki Practice as I had the desire to help others too.
I am delighted to say that I have now became fullly trained and attuned in Advanced Reiki in the practices of both Eastern and Western Reiki. Having received six attunements in person by a Usui Reiki Master recognised by the UK Reiki Federation. I can confirm that I have both Eastern and Western lineage linking directly back to Mikao Usui.
I received in-person training and have met some truly lovely people whilst training and exchanging Reiki with others. I am also a member of The Reiki Association and participate in regular Reiki shares with fellow Reiki Practitioners.
Having gained plenty of experience and undertaken Reiki training and attunement, I am pleased that in June 2023 I became a Master Reiki Practitioner where I have become more fully immersed in Reiki practices.
My acquired Usui Reiki holistic techniques complements my existing therapy as an additional modality to help support clients self-healing journey.
Carrie is trained in Reiki Shoden, Okuden and Shinpiden Level and attuned as a Reiki Master, in the practices of both Eastern and Western - Reiki Usui Shiki Ryoho and Usui Reiki Ryoho.
She has received all required attunements (at each level) in-person by an approved Usui Reiki Master recognised by the UK Reiki Federation. Both her Eastern and Western lineages link back to Dr Mikao Usui.
Carrie is also a member of The Reiki Association.
Reiki has brought so much more love and light into my life and I am thrilled to be able to bring that loving light to my Clients.
With Reiki I am to help my clients to become beautifully and deeply relaxed, helping them find a sense of self and inner calm and bring with it a beautiful clarity of mind'.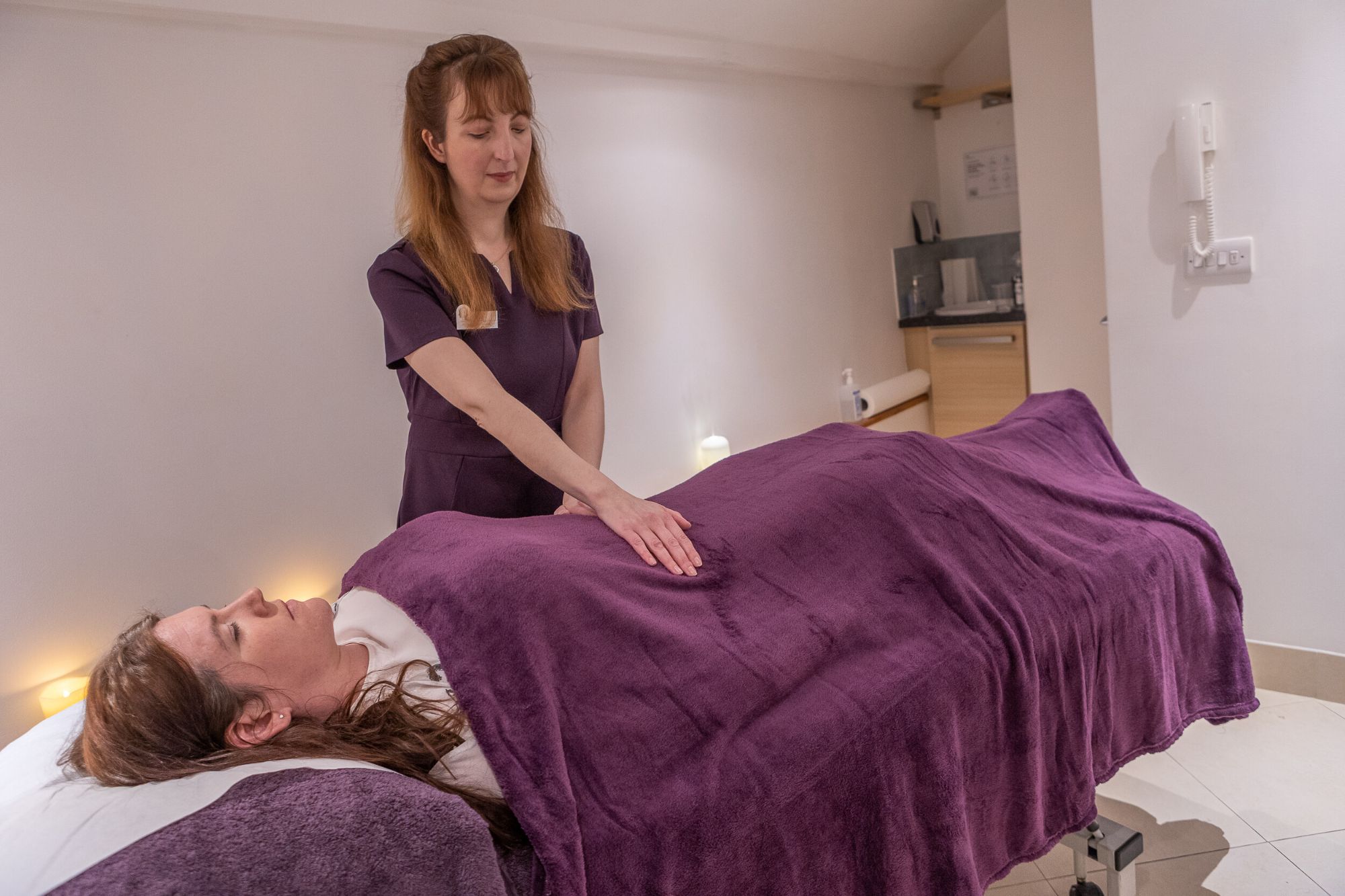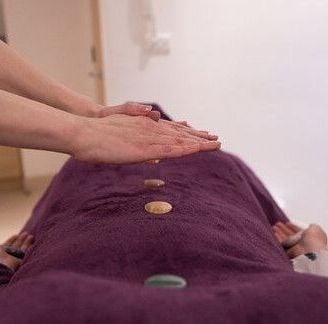 Crystals have been a part of my life for over 15 years in my personal life, I have always been attracted to their beauty and amazing properties. Finding comfort in just holding a crystal in my hand.
I studied three levels of Crystal Healing and have become certified as a Crystal Master Teacher. I am delighted to bring my experience and training with Crystals into the Reiki sessions I offer so that my clients can benefit from their high vibrational qualities.
I have completed foundation of Integral Sound Healing Multi Instrument training with and been certified by the Sound Healing Academy.
I have always enjoyed music and playing instruments, and I love learning new skills and have gained experience with a variety of instruments including Tibetan Singing Bowels, Crystal Singing Bowels, Crystal Pyramid, Glockenspiel, Wah Wah Tube, Tuning Forks, Drums, Tingsha, Gongs, Chimes and more! I am excited to be able to offer my clients integral sound therapy as part of my Reiki practice.
I know from my own personal experience how effective sound therapy can be in helping with insomnia, calming the body and mind, as well as promoting a deeper level of relaxation. Although, everyone is different and their experience of Reiki and sound therapy is unique to them. I am passionate about helping my clients to experience and enjoy the benefits for themselves.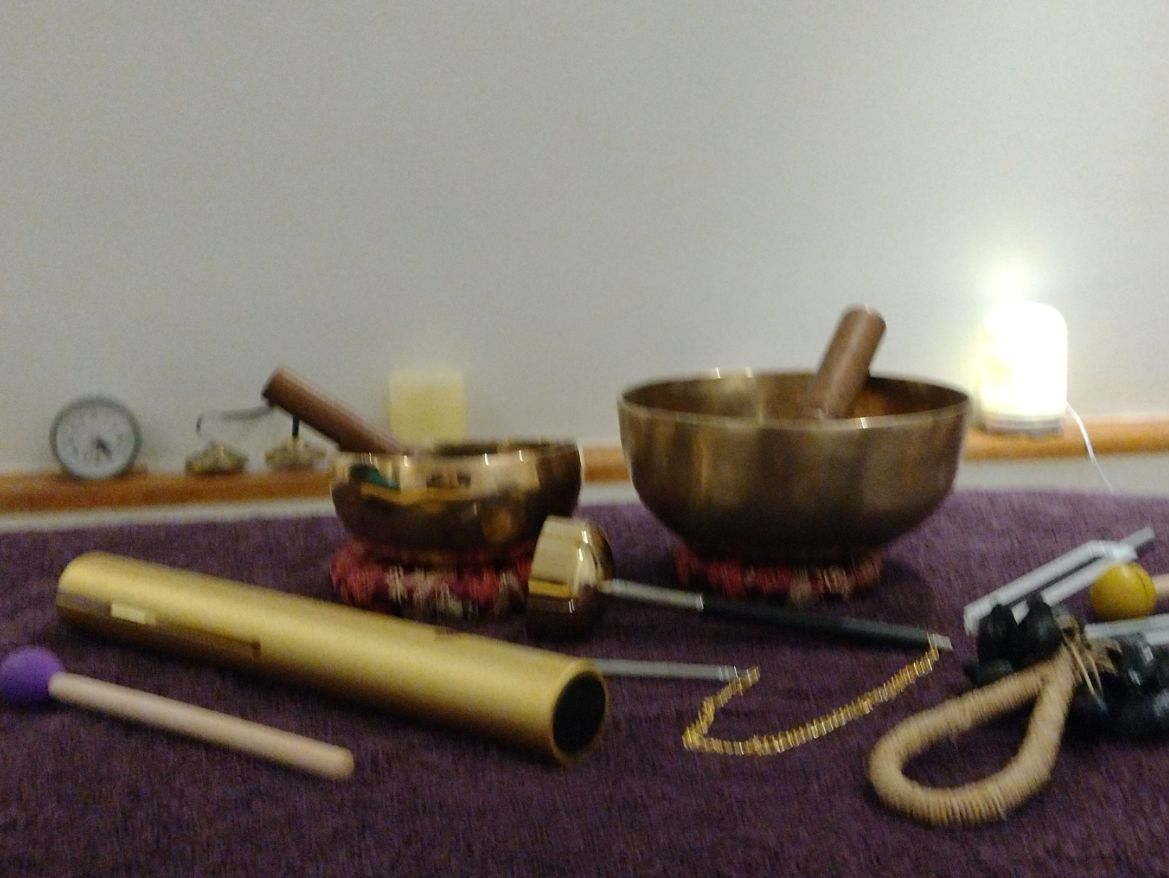 Advanced Reiki Practitioner and Crystal Master
book your reiki session with carrie
Important Note - The services offered are classed as complementary therapy. Our therapist is not a licensed physician, psychologist, or medical practitioner of any kind and the services offered are not a substitute for a psychiatrist, psychologist, doctor or medical professional or medical treatment of any kind. You will never be asked to reduce change or stop your existing medical prescription. We will never offer specific advice on, diagnosis or treatment for conditions for which medical supervision should be sought, unless that advice, diagnosis or treatment is under the supervision of a suitably qualified medical professional.